Welcome to the Unique Art Awards, which is funded by the Mouth and Foot Painting Trust Fund. The Unique Art Awards is an Art Competition for disabled children between the ages of 7 - 21 years old. Prizes include up to £600 for entrants and £3,000 for their school/college Art Department. The next competition opens in January 2022.
Join us on Facebook and Instagram to hear the latest news ...
There are 3 groups in each category.
The subject for all categories are: A BETTER WORLD, NATURE or 'SCAPES' (land, sea etc.).

Child 7 – 15yrs

Youth 16 – 21yrs

Group

2D Art / Painter
Photographer
3D Sculpture
Digital Art
Performing Arts

ARTS TEACHER IN
SPECIAL EDUCATION

We would also like to recognise the work done by teachers in the arts in special education and would like to offer an award to highlight excellence in this field which includes Art, Drama and Music. We would ask Schools and Colleges to enter this category by sending a written paper outlining why the nominated Teacher deserves the Award and how he or she goes 'above and beyond' their normal teaching duties.
Prizes

There will be three finalists of each age groups five categories Bronze (3rd) Silver (2nd) & Gold (1st). Each finalist will receive a certificate and a Great Art Voucher, or category related eqiuivalent.
The prizes for the top three winners overall are:

Gold (1st) - £600 in vouchers and £3,000 for their school
Silver (2nd) - £400 in vouchers and £2,000 for their school
Bronze (3rd) - £200 in vouchers and £1,000 for their school
Art teacher of the Year - £2,000 vouchers, or equivalent for other department winners.

All finalists will be invited to a presentation ceremony in the Autumn of 2022, where the top three overall winners will receive their prizes.
RULES OF ENTRY

ALL entrants for the competition must have a DISABILITY of some kind.
A person may only submit one entry in each category. All entries must be on the theme of

A BETTER WORLD, NATURE or 'SCAPES' (land, sea etc.)

and other themes will be excluded from the competition by the head judge.
Each entrant will need to fill out the application form for the category he or she would like to enter, downloaded from our website.
Parents / Guardian or School Teacher MUST sign the Application Form.
All entrants must download, complete and email back an entry form with ALL Sections filled in. The emailed COMPLETED FORM and the IMAGE jpeg must BOTH have the Entrants NAME for reference.
Entry forms and jpg images should be emailed to: Any entries emailed without the entrants name will not be included in the competition.

ARTS TEACHER IN
SPECIAL EDUCATION

No more than 1500 words please. It would be great if you can include suppoting student testimonial. This must also be emailed to:
ENTRIES need to be submitted between:
10th January - 29th March 2022
ENTRY Form for the Unique Art Awards 2022
Choose EITHER a PDF Entry form or an Excel format Entry Form.
SEND to:
UAA entries need to be submitted between: 10th January - 29th March 2022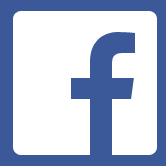 Keep up to date with the latest news from the Unique Art Awards. View the fantastic entries and share your thoughts. We would love to hear from you.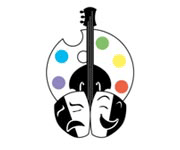 The Mouth and Foot Painting Artists Trust Fund
Judges
Each category will be judged by a panel of professional artists who have a knowledge of each subject. These will include representatives of the MFPA Trust Fund.
TOP↑
The Mouth and Foot Painting Artists Trust Fund
The M.F.P.A. Trust Fund for the Training of Handicapped Children in the Arts was established in 1989 by the British Members of the international self-help co-operative, the Mouth & Foot Painting Artists. The aim of the Trust is to provide financial assistance for individuals and organisations to further the development of disabled children in all artistic disciplines. Over the years the Trust has actively sought funds from individuals and organisations to enable this to happen.
The Mouth and Foot Painting Artsts

The Mouth and Foot Painting Artists Trust Fund
Unique Art Awards Partners
The MFPA Trust Fund has partnered with the main sponsor Mouth and Foot Painting Artists to provide the financial support needed to organise the UAA.
Flat Spaces Foundation will be giving a week´s holiday for up to eight people in their new totally wheelchair accessible bungalow in Ropley, Hampshire.
Great Art is the largest suppliers of art materials online in the UK. The MFPA Trust will fund an advert in Great Art back to school magazine. The main prizes will be in the form of Great Art vouchers.
UAA Partners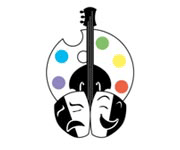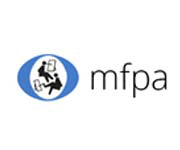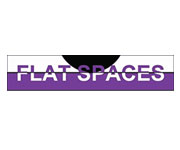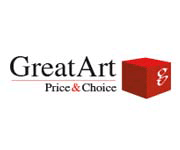 TOP↑
Contact Unique Art Awards
Unique Art Awards
88 London Road
Holybourne
ALTON
Hampshire
GU34 4EL
United Kingdom